Run 4 A Cause
The Millarville "Run To The Farmers' Market" Half Marathon is pleased to partner with local, registered charities.
As you are guided through the registration process, consider donating to one or more of our partner charities and, better yet, join one of their fundraising teams of runners/walkers.  If you've decided to lend a hand, it's easy from there to direct friends, family and corporations to pledge your run, lending financial support to one of our associated worthwhile causes. No pledge sheets, no collecting of money. Use your Facebook and Twitter pages to gather help for your chosen cause.
Your hard work on race day can make a difference in your community.
We will be adding more charity names as we move forward so come back and check us out. You can associate your run with a charity later on, not just when registering.
If you would like your registered charity to be part of our "Run 4 A Cause" program in 2023, please contact us. We would love to help your worthwhile cause benefit from our race event.
Rowan House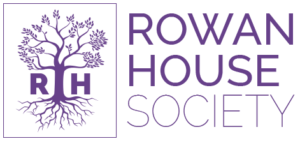 Rowan House (Region 3 Family Based Care Society) is a short-term women's emergency shelter located in the Foothills of Southern Alberta. Our mission is to provide crisis intervention, long-term support and education for those affected by family violence in rural communities. In doing so, Rowan House works to fulfill its vision: that every person is safe and secure, and lives without abuse.
We provide women and their children a safe environment that nourishes feelings of self-worth, lends an opportunity for healing and personal growth, while facilitating transition back into the community – all at no cost to them.
We also provide Outreach services to women and children who have experienced abuse or are at risk of experiencing abuse and Preventative Education for schools and community groups.
If you're running in the Half Marathon, please set up a personal pledge page and raise monies in support of Rowan House.
Childrens Cottage Society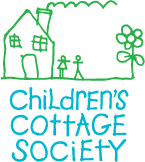 Children's Cottage Society is dedicated to building strong healthy children and safe nurturing families through prevention programs and support services. Since 1986, the Children's Cottage Crisis Nursery has provided a 24/7 safe-haven where children can take a break from stressful situations and receive care while their parents get the help they need. We work with families to increase protective factors and decrease risk factors as a strategy to promote child development, effective and nurturing parenting, and to support and strengthen family functioning.
Asking for help is a sign of strength and encourage all families to reach out to us when they have nowhere else to turn. We have many programs to help during a difficult time.
Crisis Nursery – short-term child care for children newborn to eight years of age
Brenda's House – safe shelter for families experiencing homelessness
Community Respite – temporary child care for parents with no other avenues of support
Early Years Family Support – develop goals to address parenting, child development, and wellbeing of your family
Housing Programs – help for families experiencing homelessness
Family Resource Network – collaborative parenting, child development and counselling support and resources
Important Dates
RACE DATE
Saturday, June 15, 2024
PARTICIPANT REGISTRATION
Click here to Register for 2024!!! 
RACE PACKAGE PICKUPS
June 12 – Noon to 6 pm, Strides Running Store, 3566 Garrison Gate, SW, Calgary
June 13 – 2 p.m. to 6 p.m. – Strides Running Store, 380 Canyon Meadows Dr. SE, Calgary
June 14 – Noon to 6 p.m., Lower Racetrack Hall, Millarville Racetrack, 306097-192 St, W, Millarville
June 15 – 6 a.m. to 8:05 a.m., Oilfields Arena, Black Diamond (please use one of the pre-race pickups in the days prior to ensure you can start on time).